How We Got Started
I started building my own toys for my chinchilla, sugar gliders, and birds out of old toys.  I then started buying all these new and cool toy parts and it all went on from there.  I always got questions on Instagram about a new toy or where to purchase. So now here I am building up a small business geared towards our beautiful feathered and furry family members.  Sharing my old and newest creations with the world.  I test all my toys on my pets before publishing as I want to be sure they will be loved and perfect for future clients. 
My mom Marija DeSchutter was and still is a huge part in EverythingBird.  She helps me do some of our larger toys that can be a two person job.  She has always been a huge part since the beginning.  She also helps with purchasing of new toy parts, I guess we can call her our purchasing agent. We teach each other new techniques, we give insight and inspiration to each other when creating new toys!  I hope your feathered and furry friends love the toys they get from us, like our animals love theirs.  We also love to create unique toys for all our clients.
The best part about starting EverythingBird is we know birds, we own different species of all different sizes and we know what's safe, we know what they like, we know what can be a hazard and we build our toys around all that.  Based on all that we are able to make toys that are geared towards bird safety to keep them happy, healthy and not bored inside their cage while their humans have to go to work.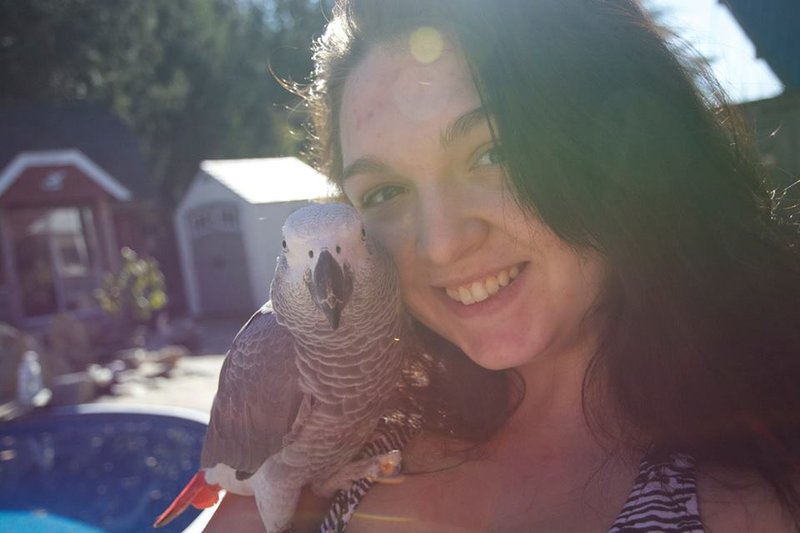 Above is My Congo African Grey parrot, Abaddon.  I am Ashley and I am so glad you decided to give our website a chance & I thoroughly hope we can find the perfect toy for your feathered babe(s).